When we talk about blog design and usability, we're talking about the things on your blog that help your readers use your site more efficiently.
Dudes – I swear I just heard your eyes glazing over while you read that.  Mine glazed over writing it!
But it has to be said.  Your design isn't about what you think looks cool, or how pretty you think it is – it's about what makes your site easy to use for your readers.
And that brings us to today's topic – your About Me page.
The most important thing to know about how to write an about me page is that, just like every else on your blog, it needs to be written for your readers – not for you.
I hear you asking right now "Um, Kelly, isn't it supposed to be all about you on your "About Me" page?
Well, not really. Here's the thing: People don't really want to know all about you. They want to know a little, to be polite, but what they really want to know is what you can do for them. 
A lot of bloggers take "About Me" literally and share their life story, but that's not really why your readers are on the page. They want to learn about your blog. They want to know that they've come to the right place, that they're going to find answers to their questions, solutions to their problems.
So how do you write an about page that gives your readers what they want and helps you achieve your goals?  It just so happens I've put together a list of 5 things you need to tell your readers on your about me page:
Tell Them They've Come to the Right Place. 
You know who your niche is, so welcome them. Tell them you've been waiting for them. Say "I know why you're here and what you're looking for." When they read the first paragraph of your about page, the reader should know whether they fit in here or not.
Jeff Goins does this really well on his about page for writers when he says:
Here is where we wage war on the blank page, where we band together to find purpose in our art and lives, where we discover our true voices. If you have a passion for creativity and changing the world, this is for you.
If you want to be a writer- doesn't that inspire you? Doesn't it tell you that you're in exactly the right place?
Sue Ann Dunlevie is another one who lets you know right up front whether or not you're in the right place, simply by asking a few questions:
Want to start a profitable online blog—without the overwhelm?
Want to grow your blog audience—without the guesswork?
Want to get more traffic, more subscribers, and maybe even eat more chocolate?
Sue Ann tells you exactly what you're going to find on her blog – and if that's what you're looking for, you're in the right place. And I love that she does it with a little bit of humor – that clues you in that her blog posts are probably going to be informative but light-hearted, a great combination!
Tell Them Who You Are
While you want to avoid talking too much about yourself, do let people know who you are and why they should listen to you.  They don't need to hear about your Masters thesis or the 74 hours you spent in labor with your first child – unless those things are relevant to your niche.
If you check out my About Me page, you can see I've talked about being a wahm/mom and my experiences as a blogger, because those things are relevant to why someone should want to read my blog. I want to connect with moms that blog – because hey, that's what I am! And by telling you who I am, I'm letting YOU decide if this is the right place for you.
Tell Them Where to Start
Most people who come to your about page are going to be first time visitors. They come to your about page because whatever they read was good enough that they wanted to learn more.
Now that they're here, you should definitely point them to your best content.
There are a few ways you can do that – a simple list of your top posts is fine.  But if you have a great series of posts that makes a good starting point, definitely direct them to that.
Let visitors know where to find the best content you have – even if it's not on your blog. If you've got a great youtube video, send them to it! If you have an ebook to sell, let them know! This is a great place to get people while they're excited to learn about you.
Tell Them How to Contact You
Yes, you should have a contact page. On your about page, tell people to use it.  Stick in a link and tell them "Hey, contact me here!"
If you don't have a contact page yet, Contact Page 7 for WordPress made my list of 7 must-have plugins. It's simple to use and just about everyone in the world uses it.  If you're on Blogger, they've got their own Contact Page widget that's also really simple to use.
Tell them to Subscribe
Your about page should absolutely have an opt-in box where visitors can sign up for your newsletter or email list. You've got a new visitor here – they loved something you wrote, wanted to learn more about you.  For goodness sake, don't let them get away without signing up for your list!
So – how does your About Me page measure up?  Let me know what you think – and share your about me page in the comments!
This post was a featured post!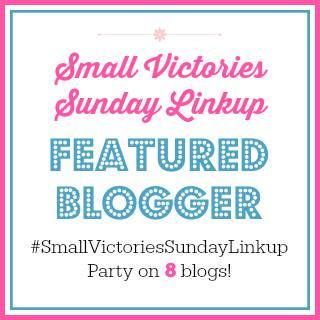 Save
Save
Save
Save
Save